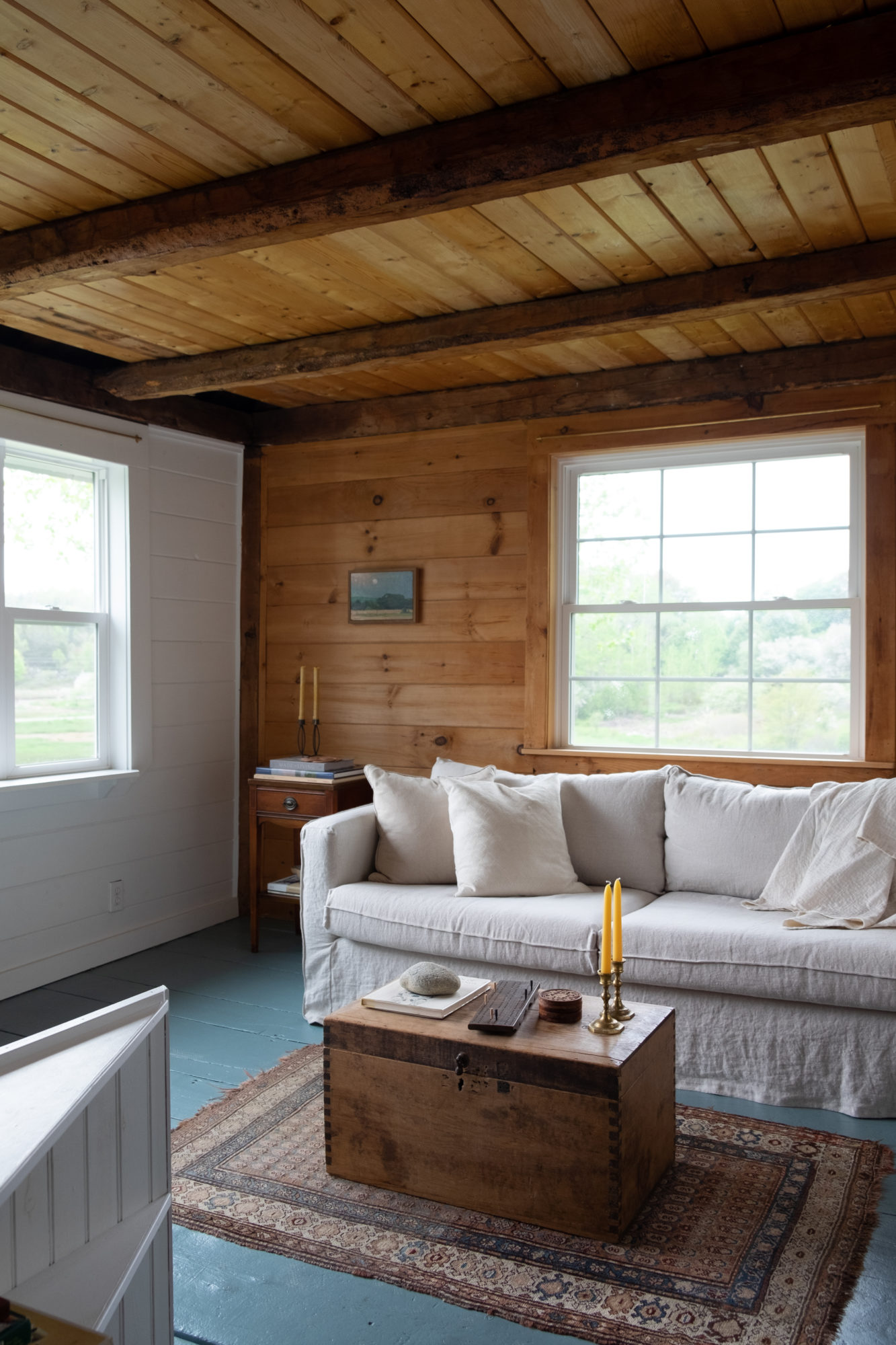 If you missed it last week, I announced that our Maine cottage is under contract. The pandemic made us reevaluate our plans, both near and distant, and Max and I decided it was time to simplify. 
It is completely bittersweet. We look back on our past summer on-island  with gratitude for our cottage and the Vinalhaven community that was a safe haven during the pandemic. We are forever grateful for neighbors that felt like family, for local buisnesses that found ways to pivot and catered to our tiny island community, and for everyone that continued the local tradition of waving to one another when you drove by. At a time when it was easy to feel isolated, we never felt alone. We were able to fully revel in a quieter-than-most summer season. Vinalhaven boasts so many hidden gems; walking trails, swimming holes, and kayaking opportunities, that we often had all to ourselves. We felt extremely privilged to have Max's work approve remote work and allow for the ability to hunker down on an island in Maine.
This spring, we waded through life decisions that lead us to crave simplifying. With that, we decided to list our sweet cottage. It quickly went under contract and we couldn't be happier for the buyer to be able to enjoy all that Vinalhaven has to offer. Stoney Lonesome has always been fondly known throughout the island community and it has been so sweet to share it with you all here. 
During our time in the cottage, we tried our best to continue the work that was done previously and highlight the charm that is Stoney Lonesome. We gave it a fresh coat of paint, hung gutters, upgraded appliances (but kept the kitchen intact, something that was quite a debate here and one I am so glad we didn't change!), and enjoyed furnishing it. Some of our only social interactions were picking up vintage finds from the mainland. Each excursion made the object feel all the more special, as it was an opportunity to connect with others, if only from a distance.   
One small change that made a big difference in the overall aesethic of the space was reimagining the inherited IKEA Karlstad sofa. I worked with Bemz, a company based in Europe that makes made-to-order custom covers for IKEA furniture. I was impressed by the entire process; I love their selection of linens and velvet fabrics. For this space, I wanted to keep the sofa neutral so went with the Rosendal Unbleached Linen cover and also ordered the Absolute White Simply Linen cover, which I can easily swap in when I want a more crisp look. And, the covers are machine washable so it was perfect for a seaonal home since all linens need a good refresh after being closed up for the winter. 
While Bemz gifted me these products, I am already considering an Ikea sofa in our next space and investing in covers myself, as I was so impressed with their quality. I like the lines and scale of Ikea's FÄRLÖV sofa and Bemz offers a wide variety of cotton, linen, conscious recycled fabric, corduroy, and velvet options in this style. It's such a great way to rework a space, to be more bold with the upholstery choice, and to know that it can be easily switched up, without having to invest in a whole new sofa. For someone like me who is a total commitment-phobe, I think it's a great alternative to pricey designer sofas. 
I am excited to share our next space with you all, but until then, here is a full tour of our Vinalhaven cottage, as it was photographed to go on the market.