When Max and I moved to Carmel Valley, we made the conscious decision to make do with what we had. Maybe it was the hours spent binging Marie Kondo or the amount of trips it took to drop off our Goodwill donations, but the last thing we wanted to do was accumulate more stuff. With any move, not everything transfers. Much to our disappointment, the massive oak dining table we had in Woodside was too large for our new home. 
At first, we stubbornly went without a dining table, eating meals over our white sofa. Similar to wearing white on your period, why would anyone tempt fate like that? It was obvious this was not going to cut it for the long term. So, we came up with two options. We needed to either find a new dining table, or dye our upholstery a shade of turmeric or cabernet sauvignon.
Thankfully, Vermont Farm Table agreed to partner with me and save our white sofa from the peril that is a homemade TV dinner.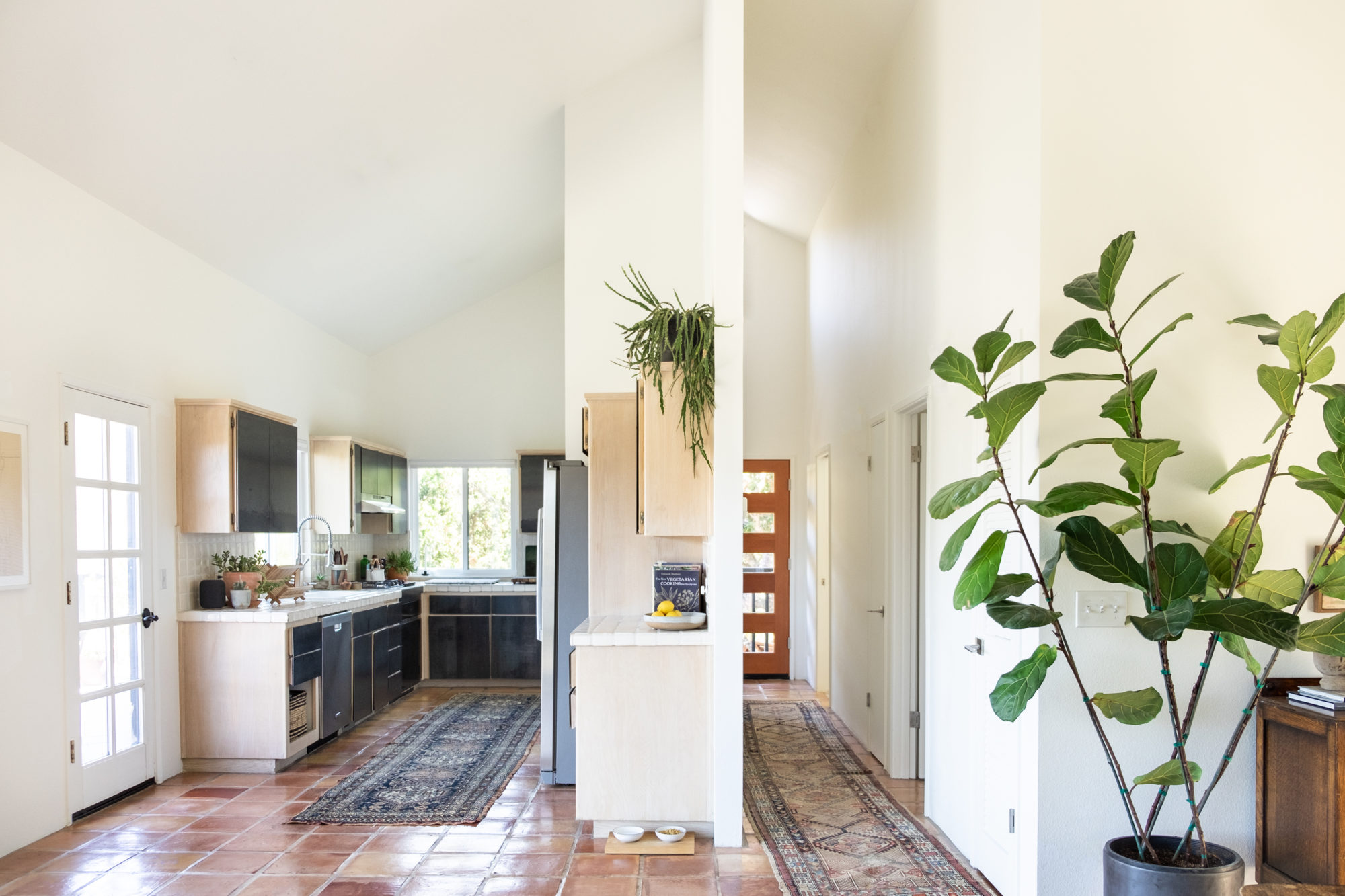 Not far from where I grew up, Jessica and Dustin Glasscoe founded Vermont Farm Table to create a gathering place for their family. Ten years later, they've become an approachable source for handcrafted heirloom-quality furniture, delivered with the convenience of our ever increasingly tech-focused world. 
VFT offers two distinct lines: one ready-to-ship, the other made-to-order. Although the process differs between the two, all of the tables are crafted in their Vermont workshop from solid wood that is responsibly sourced. With an array of designs to choose from, I decided it was time to draft up some mood boards.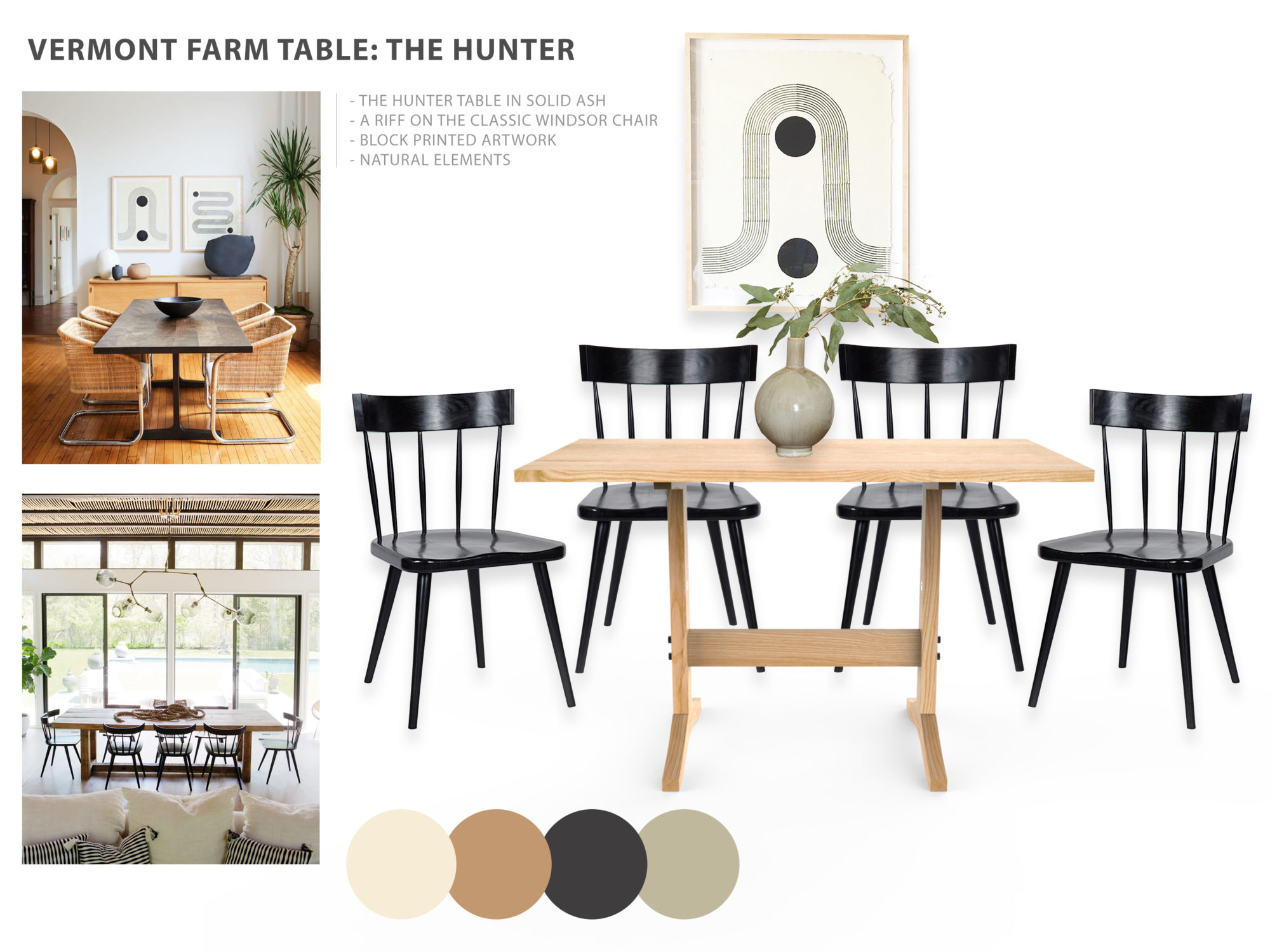 The first option I gravitated towards was the Hunter table from VFT's ready-to-ship line. The black hardware brings a modern look to a traditional silhouette. The end result is a unique, but also timeless, design. Having spent weeks sequestered to my coffee table, I appreciated the thought of a high-quality piece shipped out the same-day I ordered it.
Another selling factor? It comes flat packed. Now, before you start having flash backs to your last furniture building disaster, hear me out. This isn't your hieroglyphic-translating hundred-piece-assembling why'd-we-buy-this relationship-straining flat-pack scenario. VFT's Hunter & Gatherer line requires three straightforward steps. This means less "I'm not shouting, you're shouting!" and more candlelit dinners (or, simply admiring your handiness from the comforts of the couch you're no longer required to eat from).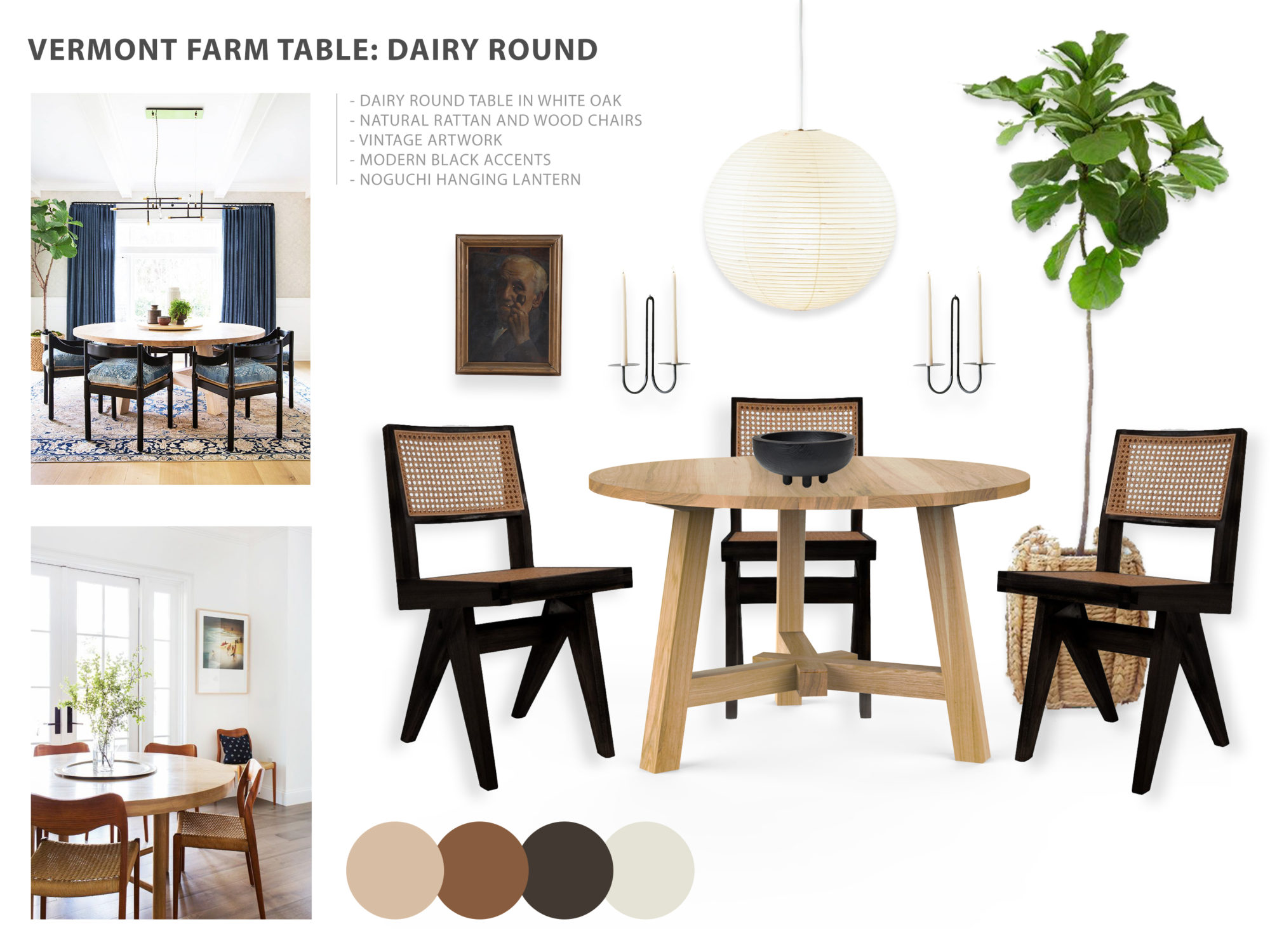 The second option I considered was the dairy round table, which feels like it belongs in a home designed by Amber Interiors. It's a solid looking table and I love that the joinery is done by hand. The species of wood offered range from classic walnut to modern oxidized white-washed oak. It can be built custom to your unique specifications, meaning Max and I could make the most out of our limited square footage. We love having game nights and dinner parties so the larger the table, the bigger the cheese board.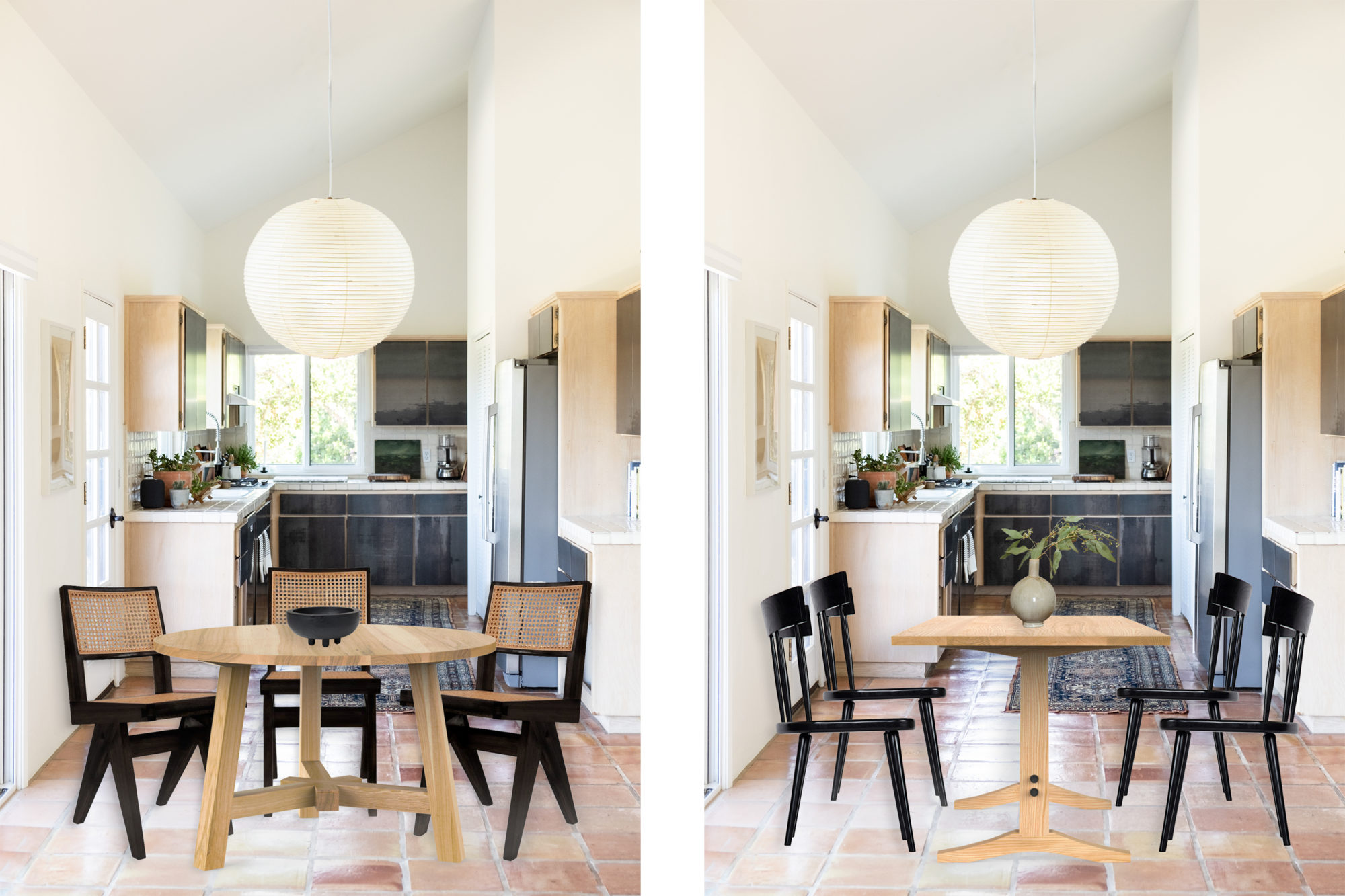 Which would you choose? Chime in below. You can see Vermont Farm Table's full product line here. I can't wait to share which one we decided on! 
This post was created in partnership with Vermont Farm Table, a small and dedicated company I am proud to work with. Thanks for supporting the brands that support me!