It's reveal day! If you missed it, we toured our A-frame over on Apartment Therapy. Max and I talked a lot about our inspiration for moving and our favorite element being the home's close connection with the outdoors. Today, I'm sharing a more in-depth look at the exterior dining space. Now, who wants to come over for dinner? Max is grilling!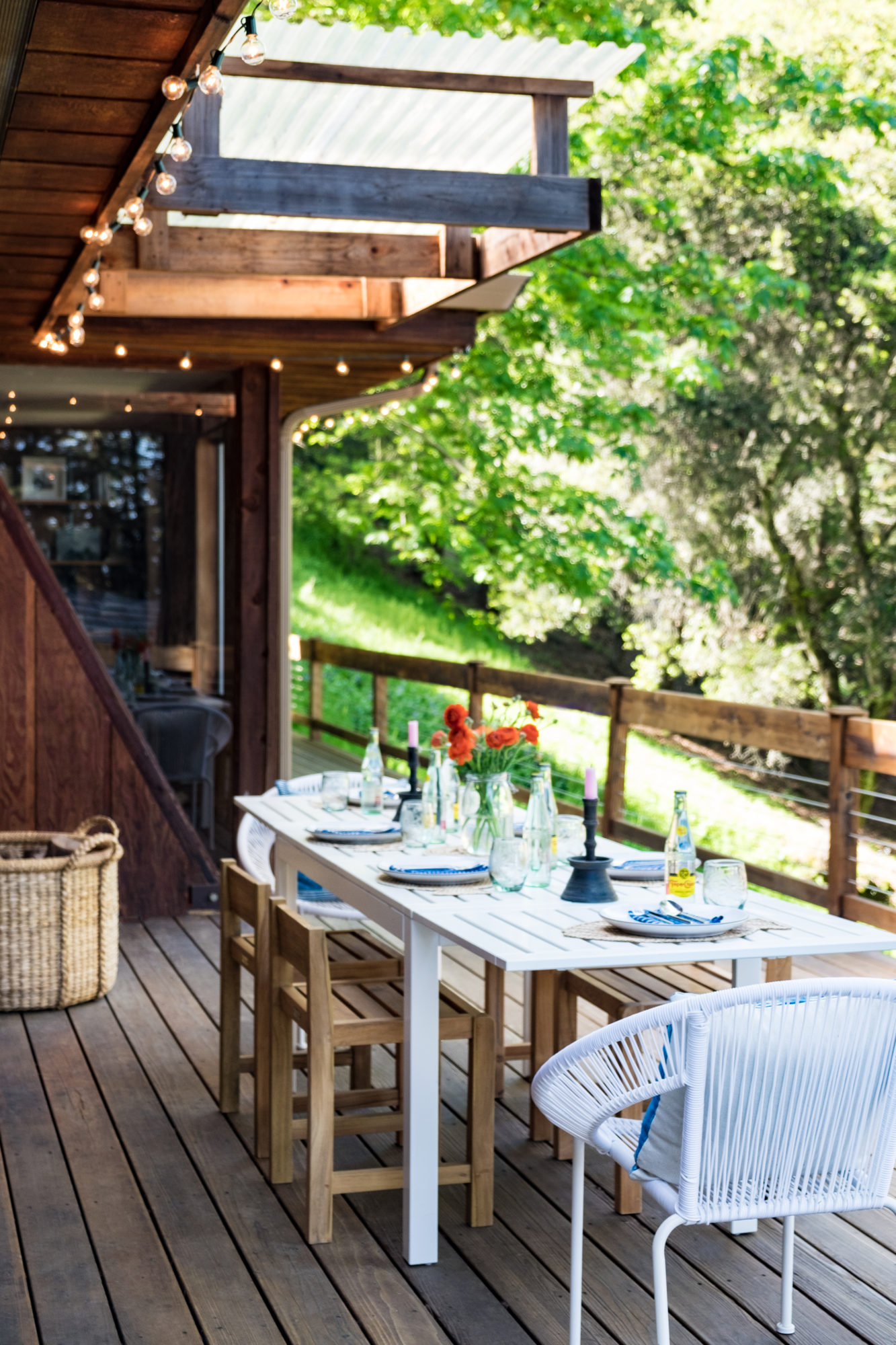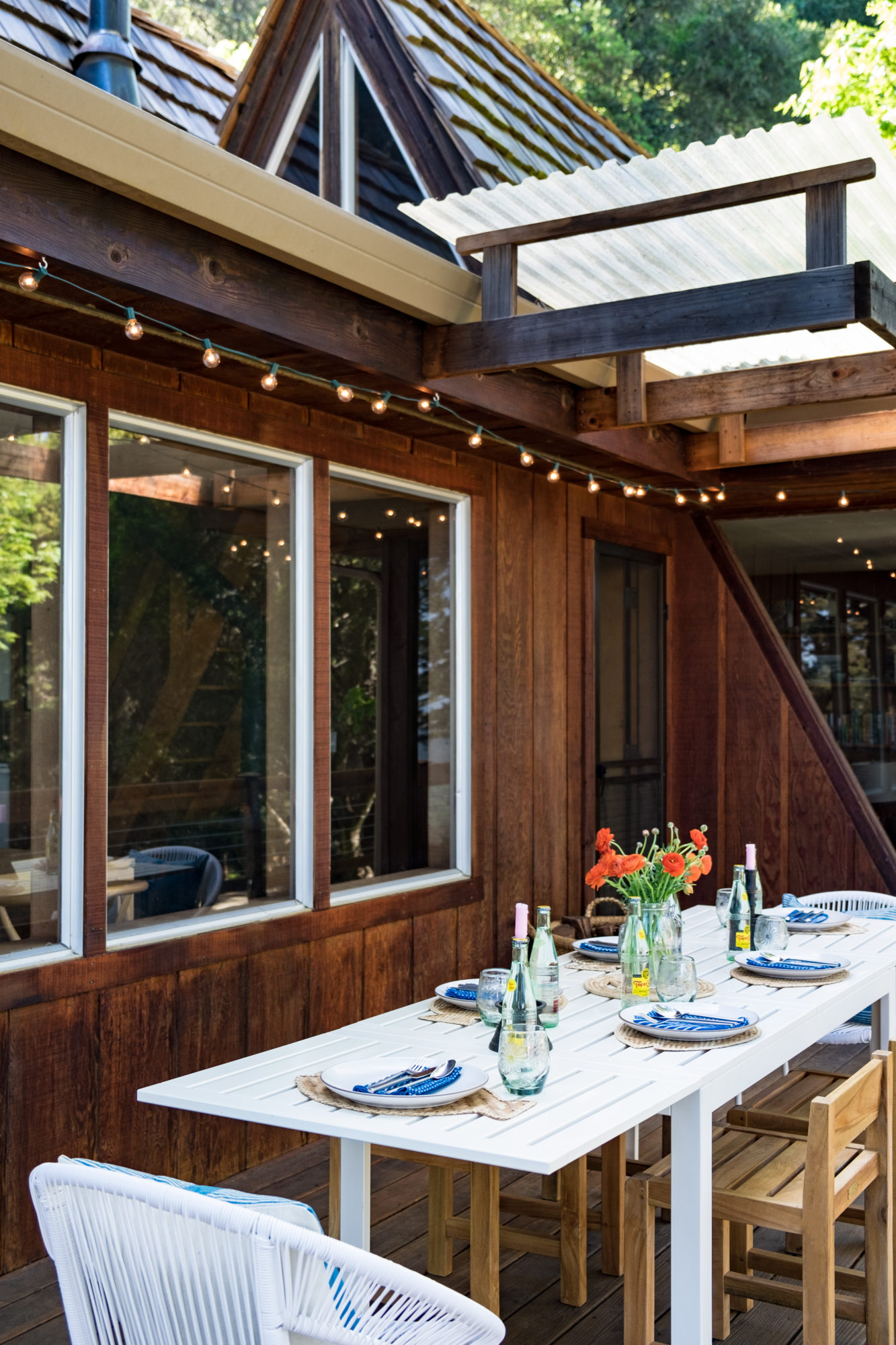 I started with an affordable Ikea table that could withstand the occasional rain storm. The price point makes it less precious, perfect for daily wear and tear, and its simple design means it can be paired with a variety of chairs. While furniture sets can be an easy outdoor solution, I've found more success incorporating pieces that compliment each other without being matchy-matchy.
Working with Wayfair, I picked out teak stools and oversized papasan chairs that add instant dimension and character. It was important the decor compliment the rustic nature of the home, while still feeling fresh, modern, and inviting. In previous outdoor spaces, I prioritized form over function and ended up with dining chairs that were just plain uncomfortable. This time around, I made sure to choose pieces that were both soft on the eyes and on the behinds.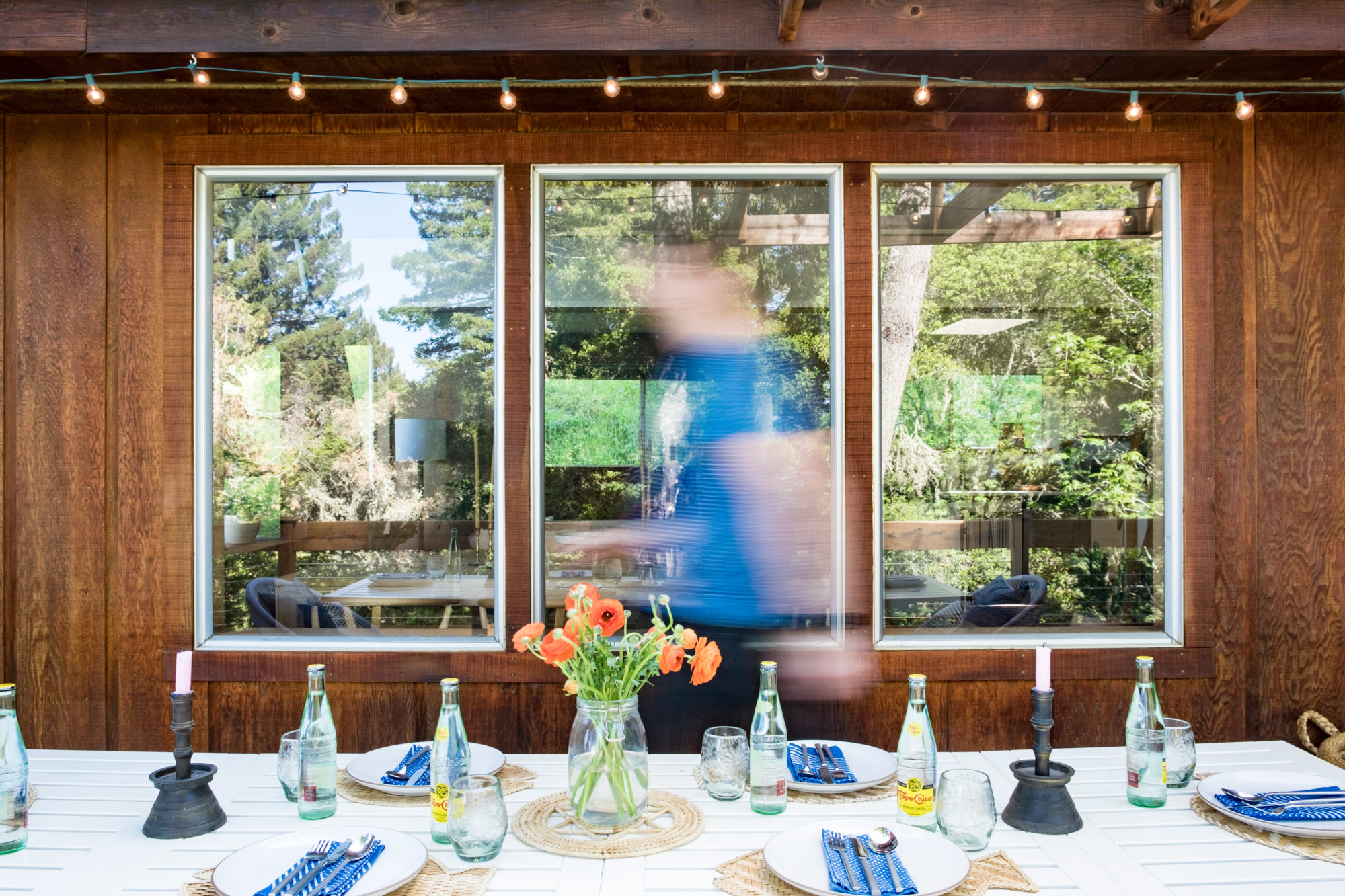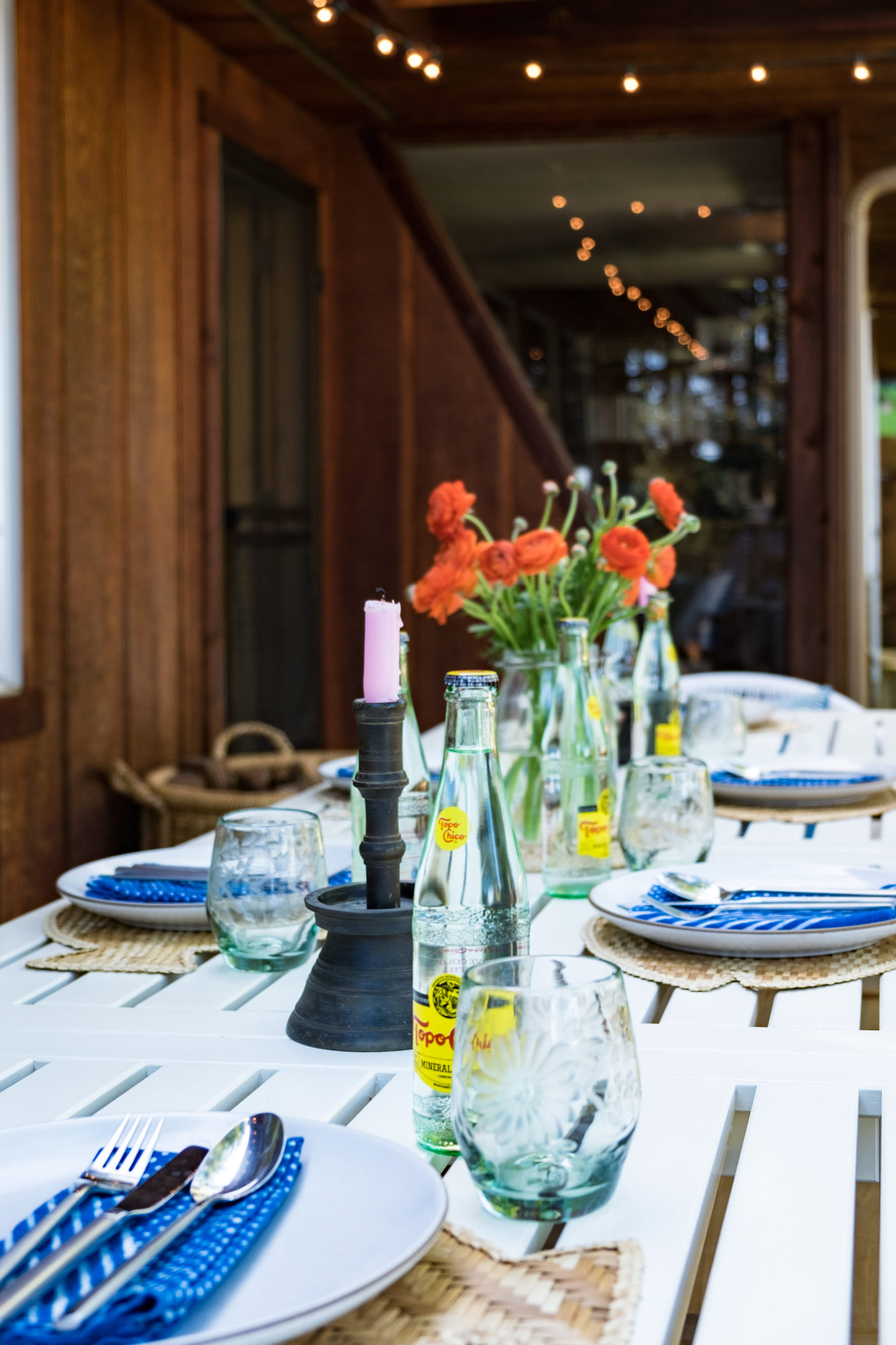 And can we just discuss how AMAZING twinkle lights are?! I have to admit, I usually buy them and then quickly tuck them away, afraid they'll be a major pain to install or worse, a bulb will be broken. But, when I do get around to hanging them, I am always blown away by how easy it is and the difference it makes.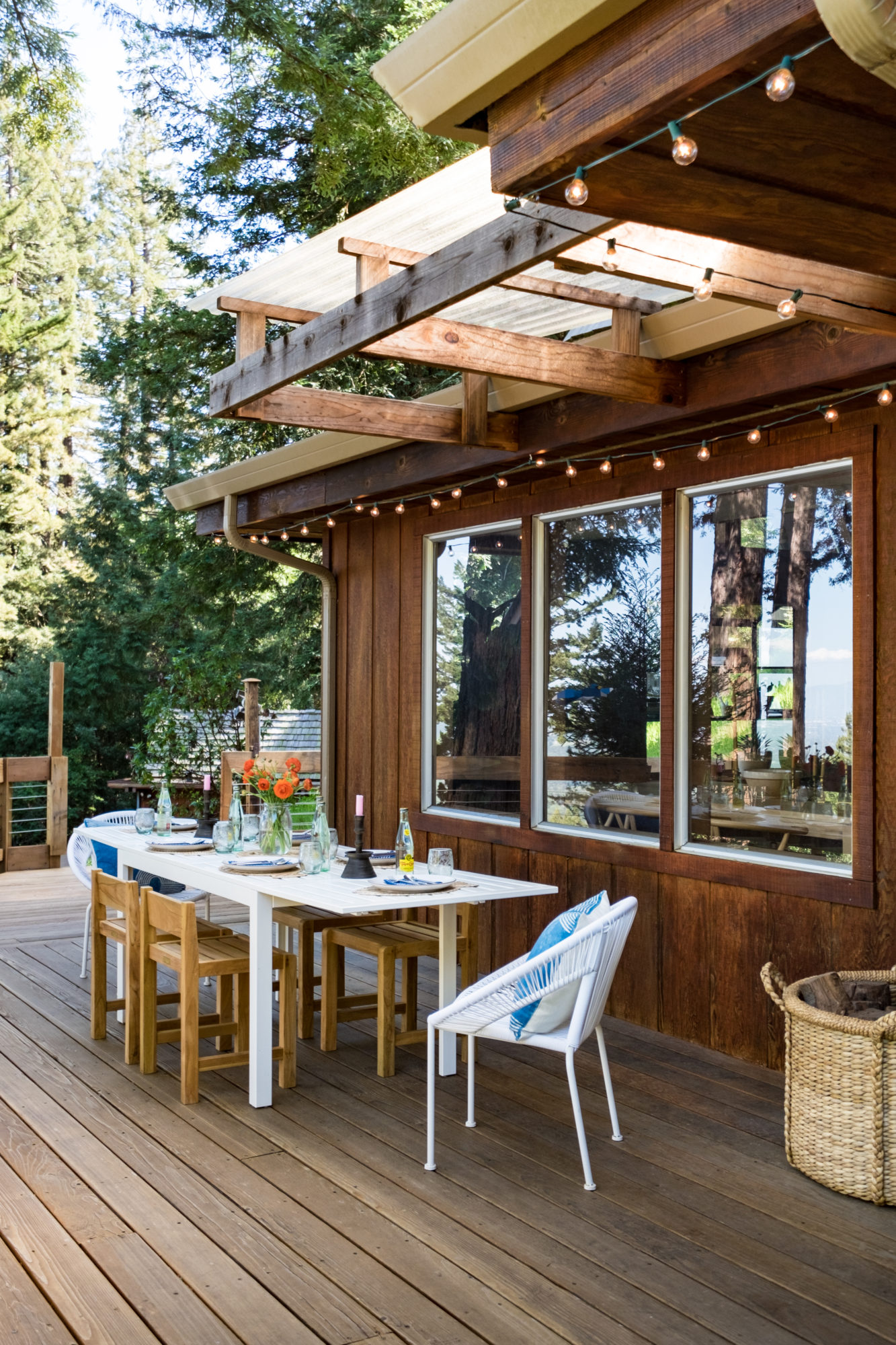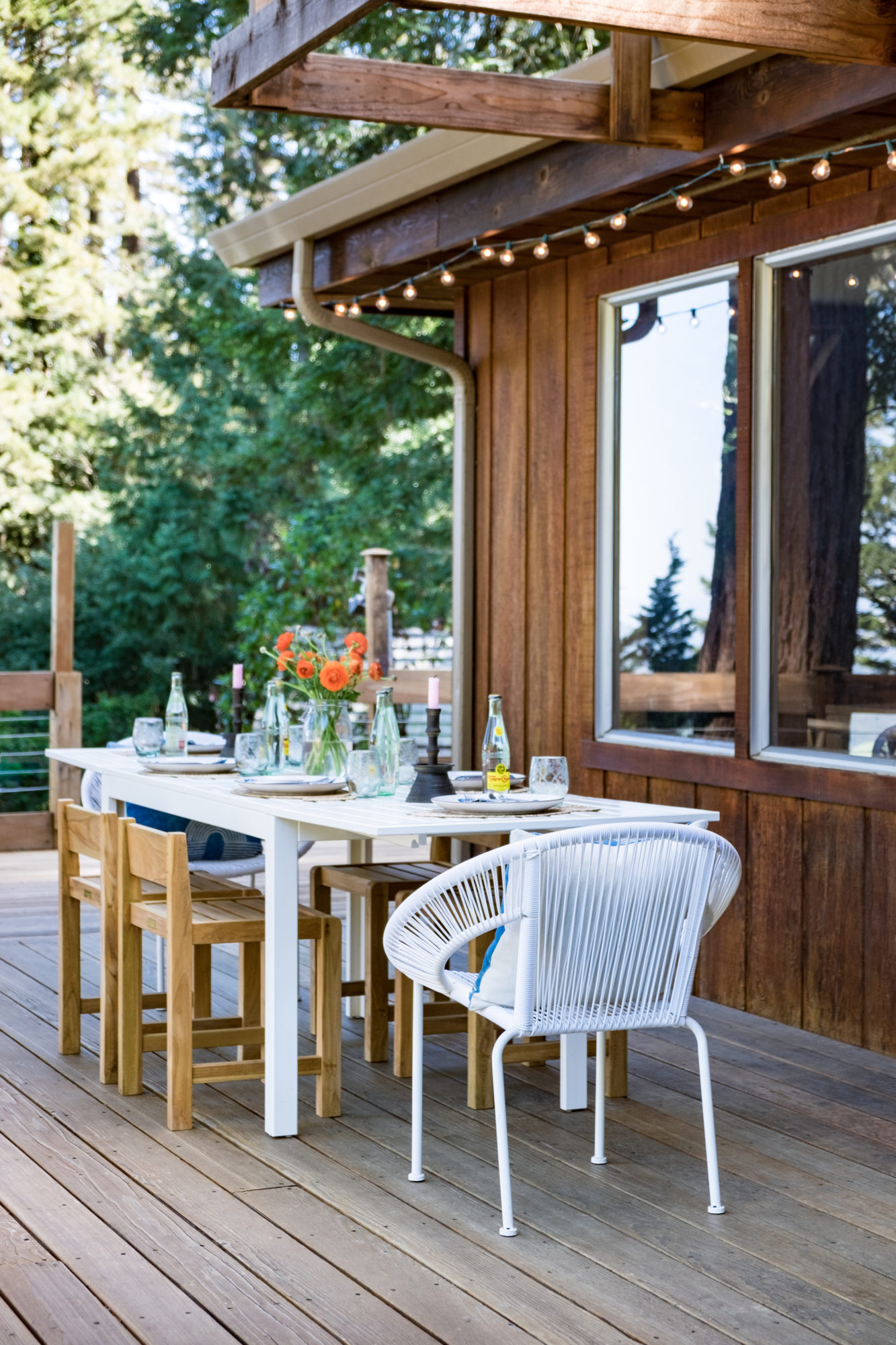 Dining Table — Ikea // White Papasan Chairs — Wayfair // Teak Stools — Wayfair // Throw Pillows — Block Shop // Vintage Candlesticks — Hudson (similar) // Hand-Blown Glasses — The Little Market // Ceramic Plates — Heath Ceramics // Linen Napkins — Block Shop // Vintage Homecrest Lounge Chair — Craigslist (similar) // Large Woven Basket — Craigslist (similar) // String Lights — Target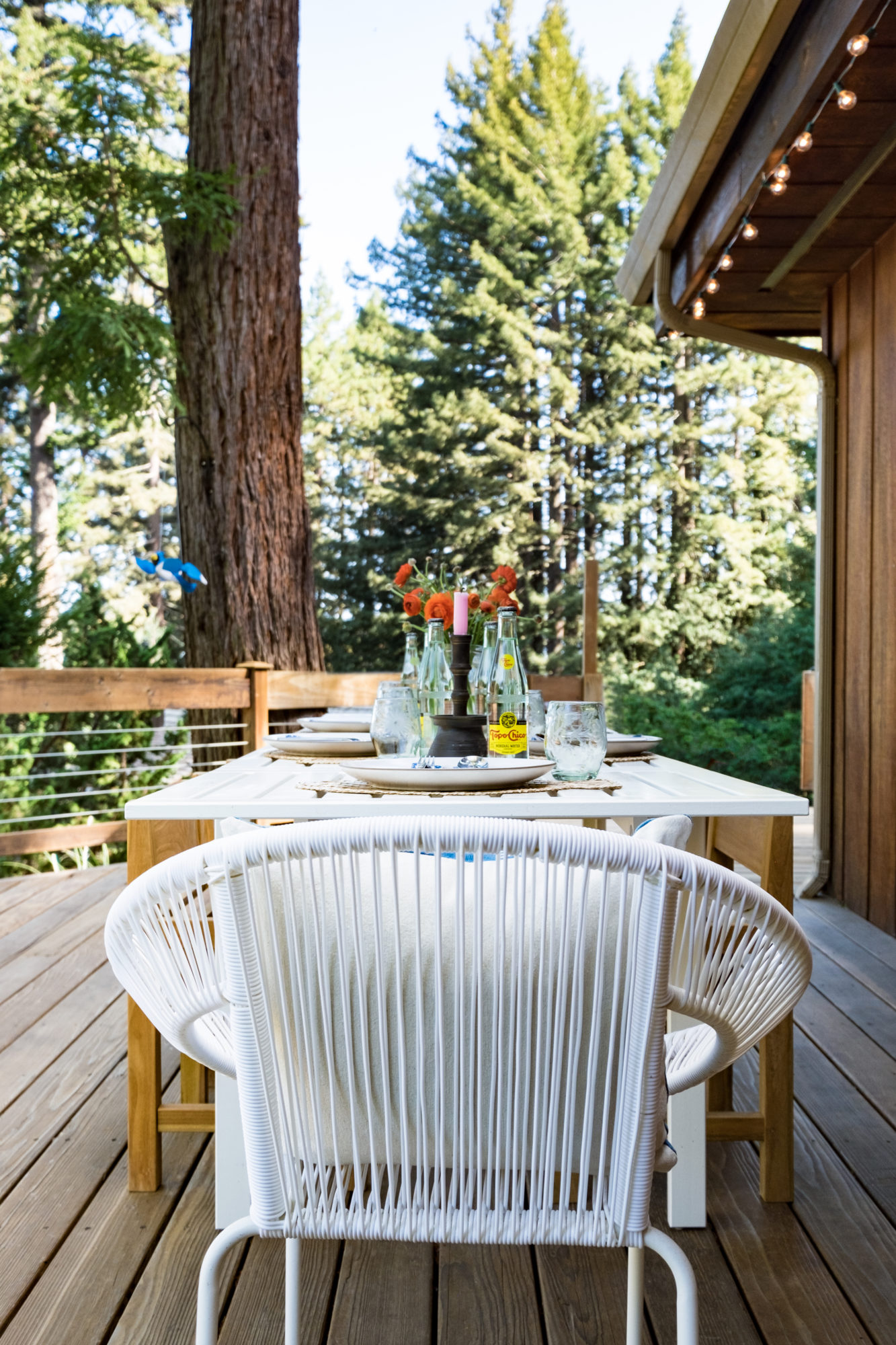 Special thanks to Wayfair for gifting some of the product that made our outdoor dreams possible.