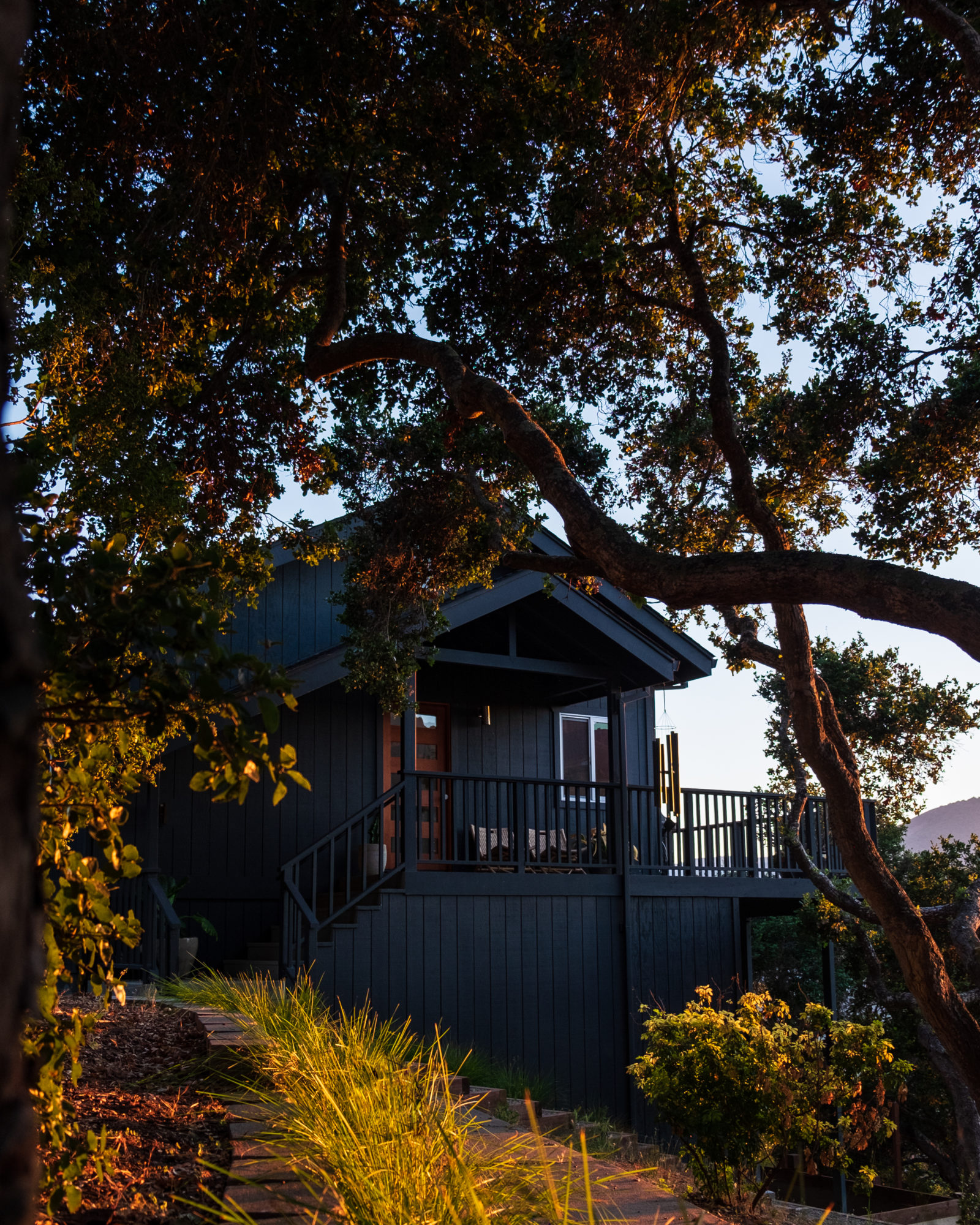 News flash!
It's been a little over two months since Max and I moved into our new home in Carmel Valley, CA, and if you've been following along on Instagram, it's been a big change. 
We got wind that our landlord was selling our A-frame back in November. While he offered it to us before it hit the market, the $3.5 million dollar price tag was a bit above our 'starter home' budget. 
So, Max and I began another rental search in the *Greater* Bay Area. But, looking for a house with outdoor space meant we had to widen our perimeter if we were going to find anything.
In the past, people have asked where we find our rentals. And here's the secret: it's all luck of the draw. Max and I tag team. He sets up email notifications. I prefer the tried and true method of spending hour after hour scrolling through all the junk listed on Craigslist or Zillow. I look for keywords such as 'farmhouse', 'A-frame', 'acreage', or 'pool' (hey- a girl can dream). I can't tell you whether obsessing over it definitively helps, but for my own sanity, it's how I deal with the transition.
After two solid months of searching, we found something! A two bedroom new-build on the front lawn of an older couple's property in Aptos, CA (near Santa Cruz). Sure, the landlords' hovering proximity wasn't my first choice, but it looked out onto apple groves and horse pastures. The week before Christmas we attended an open house that was stampeded by couples in their 40s, many with babies on their hips. To no surprise, our application was declined, and we went into the holidays deflated. 
Shortly thereafter, I left for a five week adventure in France (more on that to come!). Max made me promise I wouldn't spend the trip looking for a rental but I couldn't not look (croissant in hand, espresso beside me). But still, (thankfully?) nothing interesting surfaced while I was 5,000 miles away.
Despite my redoubled efforts, I hadn't found a single space worth touring. When Max joined me in Paris, he recommended we broaden our search. So far we had prioritized the North Bay, East Bay, Silicon Valley– even the Santa Cruz area. But now, we agreed to start looking in Monterey County. Further south, Carmel was charming and I didn't mind the idea of being so close to Big Sur. 
Hours after our transatlantic flight home, I was scouring Craigslist at 3 in the morning. Jet-lagged and delirious, I found it. I literally shook Max awake (who obviously lacked my drive and dedication) and told him I'd found our next home. But, there was a caveat: it looked like a total scam.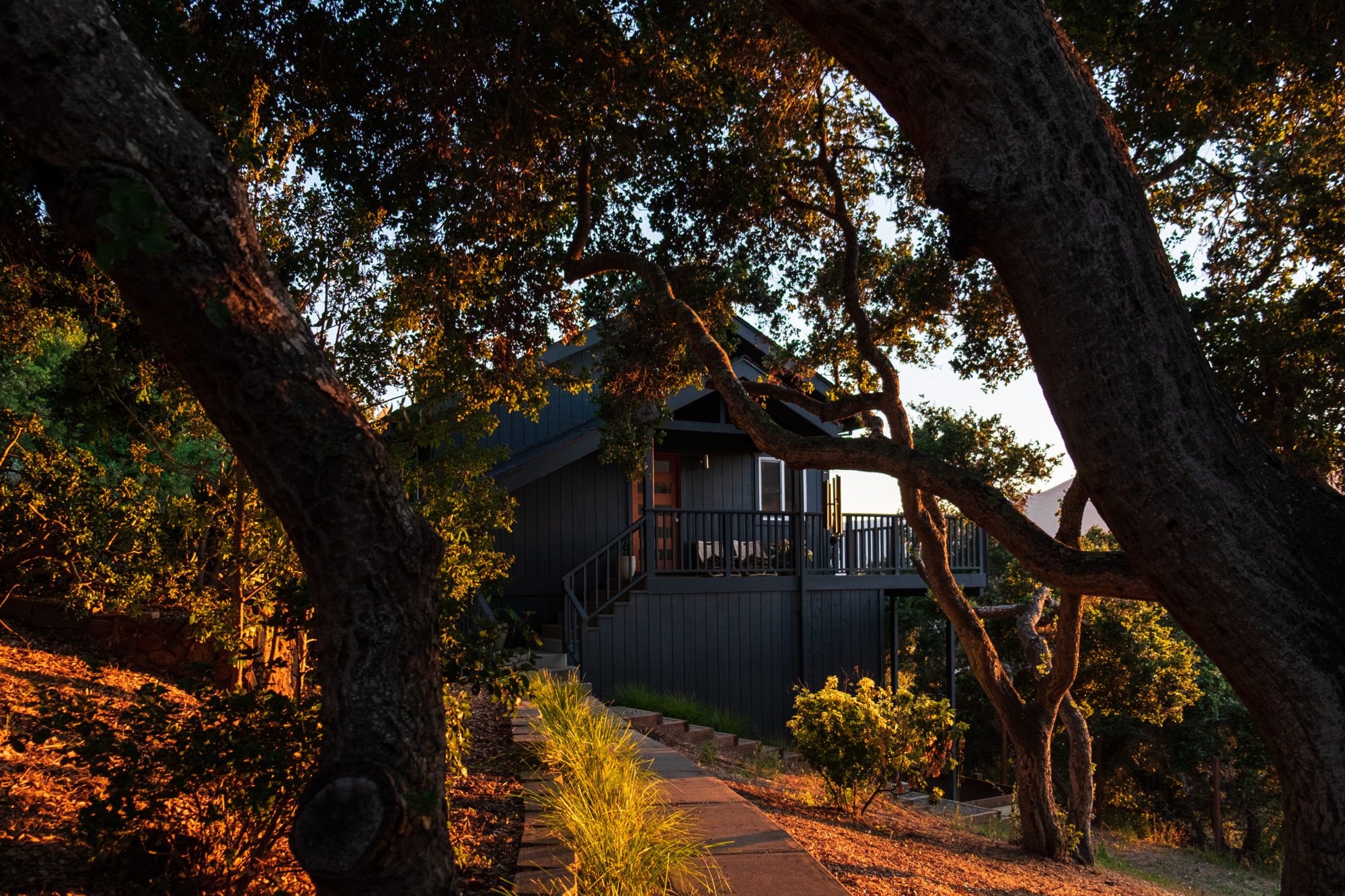 Let's be real; Craigslist is notorious for scams. And this rental had a few red flags. The listing was for a beautiful home, at a reasonable price. Red flag. The photos were water marked, meaning they had been pulled from a website. Red flag. The listing mentioned the current resident was a designer and the space had been featured on blogs. Nuh-uh, I thought. It also said that due to respect for the current tenant, they would be collecting applications before showing it and would offer limited viewings to those accepted. MAJOR RED FLAG. 
Whether it was jet lag or just desperation, I went against my better judgement and reached out anyway. I prepared myself for the response I had received dozens of times before: they were be a marine biologist who lived in Florida and could send me the keys once I sent the deposit. But this time that wasn't what happened. 
Instead, I got back a normal response from– what sounded like– an actual person. Max and I were very hesitant about submitting an application without seeing the property. But we agreed on a middle ground; we'd bring the completed paperwork to meet the prospective landlord at their house nearby (you should never submit any personal info without meeting a potential landlord in person). If they seemed legit, we'd move forward. It all felt too good to be true — so much so I was dubious up until the day we signed the lease and received the keys. Hell, 1% of me thought we'd arrive on move-in day and the locks would be bolted shut. 
But the keys did work. And our landlords turned out to be wonderful. They were considerate of the previous tenant and have continued to be so with us. We lucked out on this property , and I know this because I have a hard time NOT looking at what is out there and haven't felt a tinge of renters remorse.
So: moral of the story? Not everything that seems like a scam is a scam? Some things that are too good to be true aren't? Or, maybe, trust your gut. Spend the time to find a place that fits your needs. If you can, be selective. And if all else fails, stop scrolling Instagram. Redirect those hours of your day to finding your dream rental. Or even better, towards exercising, playing board games, and being present with the ones you love. Oh, and, never send money to someone in Florida that promises to mail you the keys to your "dream" home.